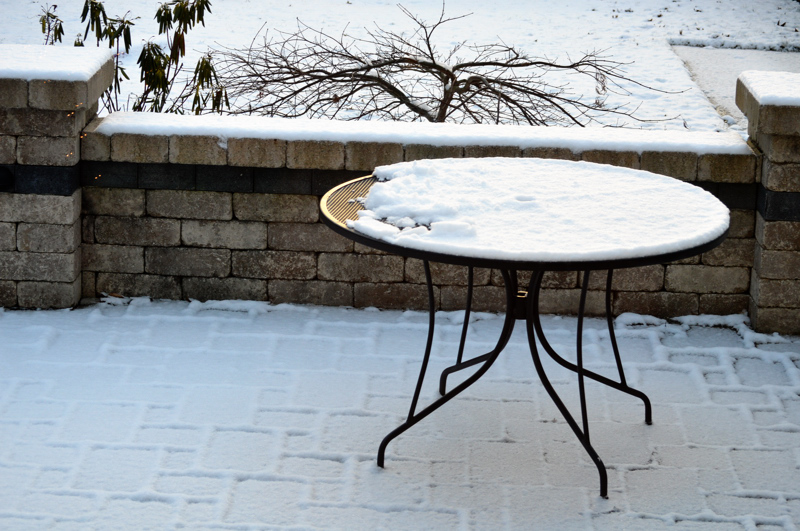 Blog
How do I know my ARTO tile will last outdoors and in harsh climates?
On July 17, 2017 by ARTO
ARTO concrete tiles are made using a high strength, fiber-reinforced mix design.   ARTO ceramic tiles are also very durable thanks to their high fired terracotta composition.  That sounds nice but how do we know they will perform well in exterior environments and in freezing and thawing climates?
One way is through laboratory testing which simulates the effects of repeated freezing and thawing cycles.  Freezing and thawing can cause damage when water enters the tile pores, expands when frozen, and subsequently cracks the tiles or erodes the tile surface.
ARTO takes tiles from regular production and sends them to outside, accredited laboratories to assess resistance to freezing and thawing.  During these tests our tiles are repeatedly frozen solid and quickly thawed in an accelerated simulation of this natural process.
The test methods used have been approved and are continually improved using the ASTM consensus process.  For clay tiles, we use ASTM C1026 which include 300 cycles of freezing and thawing.  For concrete tiles, we use ASTM C1645 that includes up to 49 cycles of freezing and thawing.  The number of cycles in a each test vary due to difference in materials and based on extensive laboratory experience.
One thing to note is that our tiles are not rated for exposure to deicing salts due to their corrosive nature independent of the freezing and thawing process.  Deicing salts should never be used on ARTO tiles as they can chemically attack the tiles and cause damage to the surface.
Another way we know the tiles work is through actual experience in service.  Our concrete and clay tiles have been installed in harsh climates across the USA and beyond for more than 40 years with minimal complaints.  It is cool (no pun intended) to know that our tiles handmade in sunny Southern California are thriving in Manhattan, Aspen, Big Bear, Denver, Chicago, and even Alaska.
Calendar
October 2023
M
T
W
T
F
S
S
1
2
3
4
5
6
7
8
9
10
11
12
13
14
15
16
17
18
19
20
21
22
23
24
25
26
27
28
29
30
31