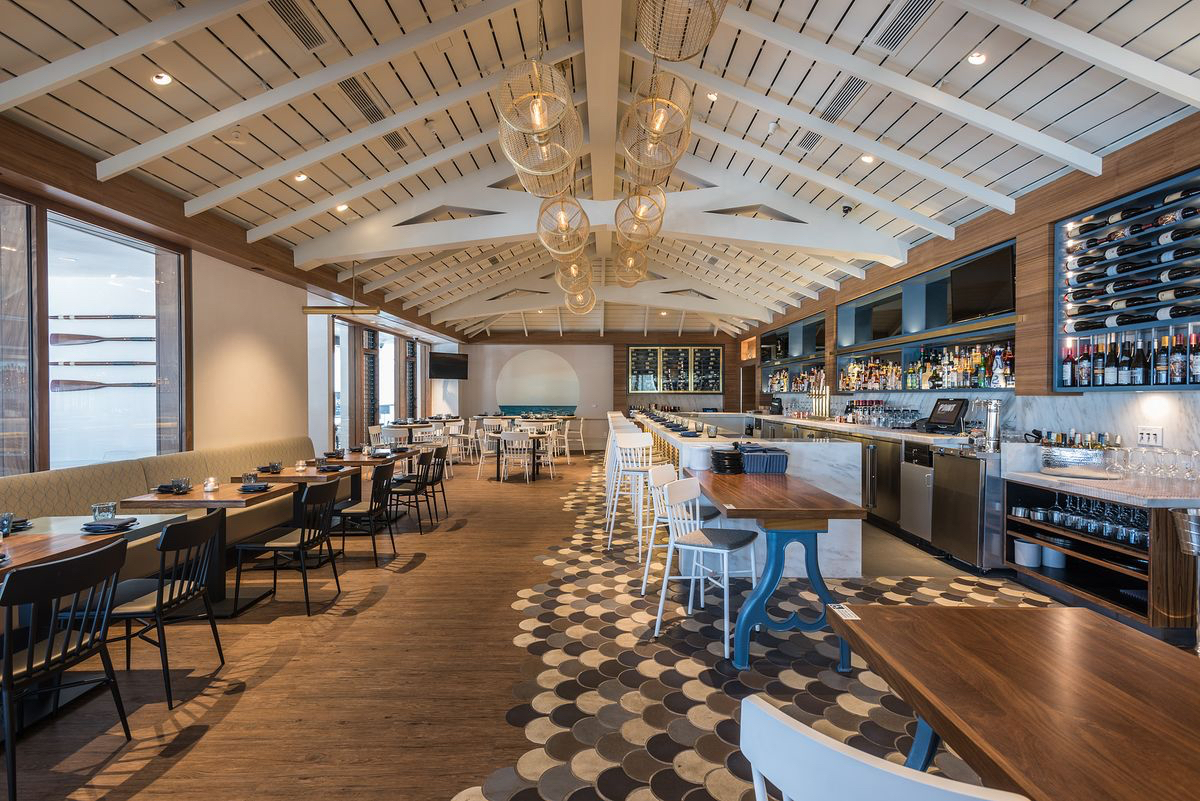 Blog
The Life of ARTO – Eating Out with ARTO (Ceramic)
On August 2, 2017 by ARTO
Following up our earlier post here are some great examples of ARTO ceramic tiles used in restaurants.  Some might say they look good enough to eat (groan).  The Mighty Kitchen in Los Alamitos features a wild, five-color pattern using our Studio Pickets and Squares.  We love the reaction this floor gets – people love it or hate it – but we think it is pretty cool.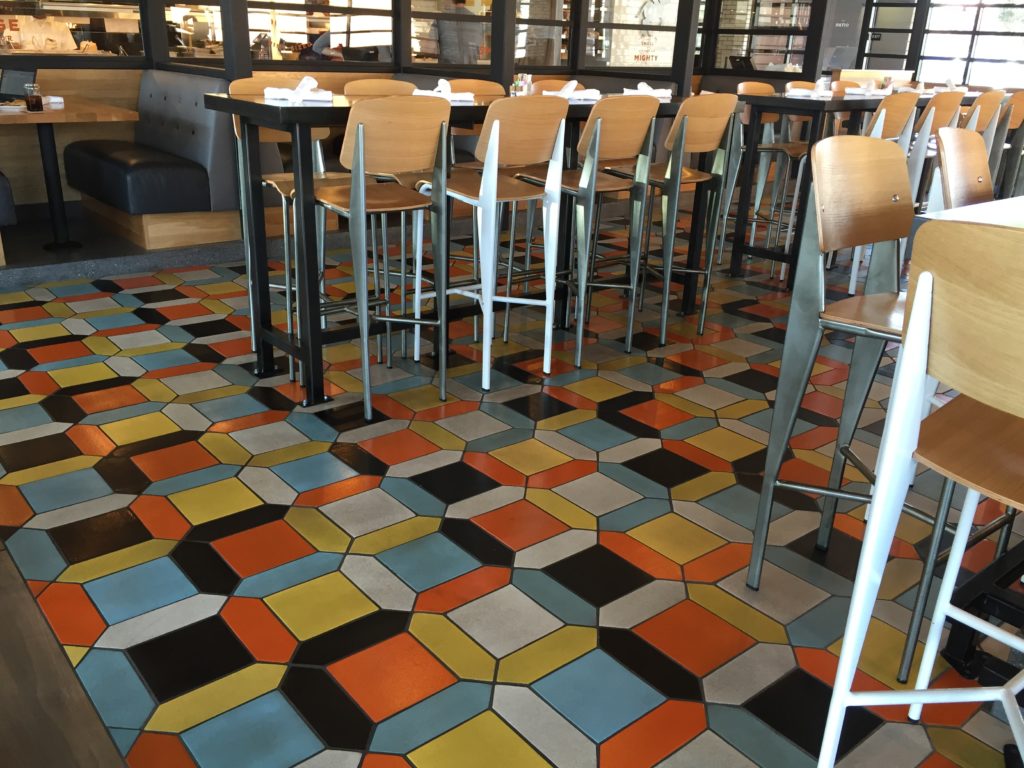 Cecconi's Miami Beach in the Soho House Hotel is a personal favorite.  High fired terracotta 12×12 tiles in a blend of Copper and Walnut Spice provide an exciting yet classic look.
Even though the chef looks like he'd rather be anywhere else, we hear that Chez Billy Sud is one of the most popular restaurants in Georgetown (Washington DC).  We like to think our Studio Diamonds in a lively blue and yellow pattern add to the ambience.
For drinks and lighter fare the pool bar at the Bacara Resort in Goleta is the spot to be.  The bar front and the outdoor fireplace showcase our Studio decos and unglazed terracotta tiles for a classic SoCal look.
Finally, Laurel Point restaurant in Studio City features our Conche tiles in a custom blend featuring three high fired glazes.  The fish scale design is very apropos for this hot new seafood restaurant.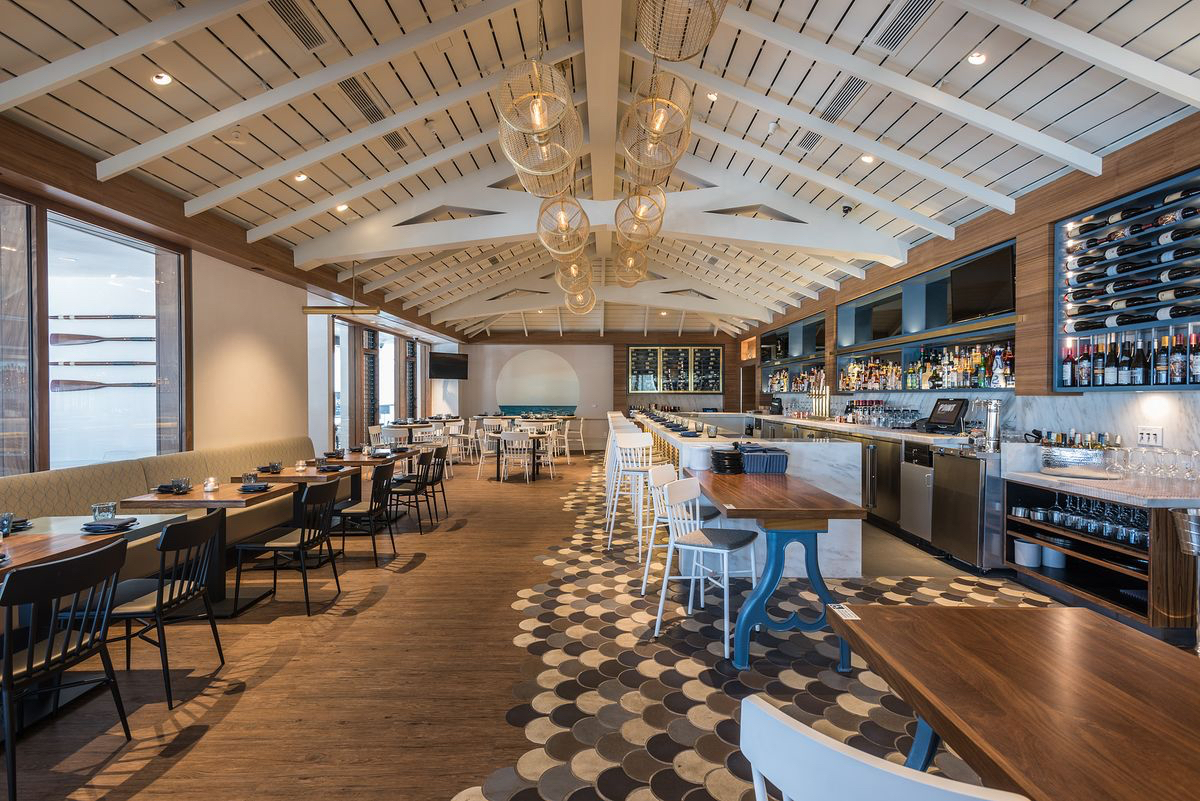 Calendar
December 2023
M
T
W
T
F
S
S
1
2
3
4
5
6
7
8
9
10
11
12
13
14
15
16
17
18
19
20
21
22
23
24
25
26
27
28
29
30
31